Digital Paintings by Robert Boyd
Exploring the unique attributes of the computer as a painting tool
"I enjoy exploring and manipulating colors and shapes on the computer
as well as in more physical media.

Sometimes I print these digital compilations and frame them as is--
or the print might become the base to which I apply paints and glazes.

These digital images can be printed any size a printer will accommodate
on a variety of types of paper--from photo paper to textured watercolor paper."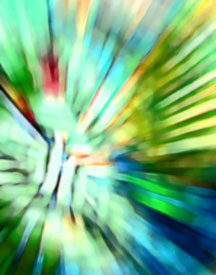 Digital Paintings Enhanced Digital Paintings Digital Photographs
About the Artist, and Contact Info Home Business Card Design